CHASE CONTROLS OEMS

K-Dyne
Since 1990 K-Dyne has been manufacturing pneumatic pressure controls & hydraulic pressure controls and pneumatic level controls & electric level controls.

Continental Disc
Continental Disc Corporation is the innovative leader in providing and developing overpressure and vacuum relief devises that protect vessels, equipment and systems from damaging pressure conditions.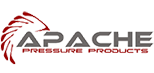 Apache
Apache Pressure Products is one of the leading players for Valves. With over 15 years of experience, we are extremely detail oriented and quality conscious.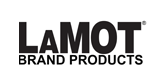 LaMot
Since 1964, LaMot Corporation has manufactured rupture discs and rupture disc holders, using proven techniques, industry standards, and modern manufacturing methods.

Inferno
Inferno Mfg. Corp is a Shreveport, LA based company that specializes in high pressure sight glass, gauge valves, tubular glass and gauge cocks.

DFT
DFT in-line check valves began over 50 years ago with a customer's need for a small metal-seated check valve that could be installed in any position while providing tight shut-off. The Basic-Check® valve was developed to satisfy that need.

Reotemp
Reotemp Instrument Corporation was established in 1965 in San Diego, California. Reotemp is recognized as a leading manufacturer of temperature and pressure instrumentation. Products include pressure gauges, b-metal thermometers, RTD's, thermocouples and thermowells.

Control Air
ControlAir delivers precision pneumatic and electropneumatic controls like no one else in the business. They offer worldwide distribution for companies that demand excellent service and outstanding technical support.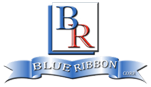 Blue Ribbon
Blue Ribbon began by becoming a direct distributor of gauges and thermometers to satisfy the needs of OEMs, which required high volumes of low cost quality products. Since that time, BR has grown into its own name brand of products with our main manufacturing facility producing Pressure Transmitters & Level Sensors.

Mueller
Mueller Steam Specialty started in the early 1900's as a small specialty manufacturer servicing the valve industry. Mueller is now the world's leading manufacturer of pipeline strainers and check valves.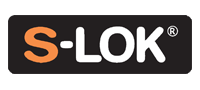 S-Lok
S-Lok, Inc. has greatly extended the range of their Tube Fittings, Precision Pipe Fittings, Needle and Ball Valves and 2, 3 and 5 Valve Manifolds to include Check Valves, Aluminum Bronze fittings, Needle Valves, high pressure needle valves and quick disconnects as well as a host of special products made to customers specifications.